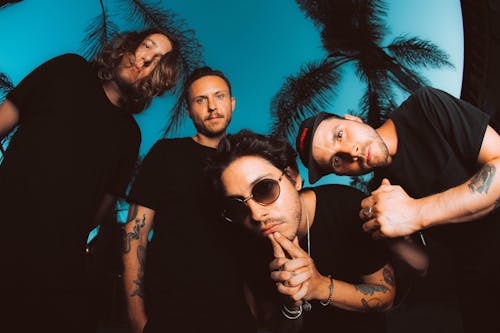 Reggae On The Way Presents
Katastro
Seranation
Real Art
TACOMA
,
WA
Katastro is coming to Tacoma along with Seranation and Perfect By Tomorrow for a All Ages show at Real Art Tacoma.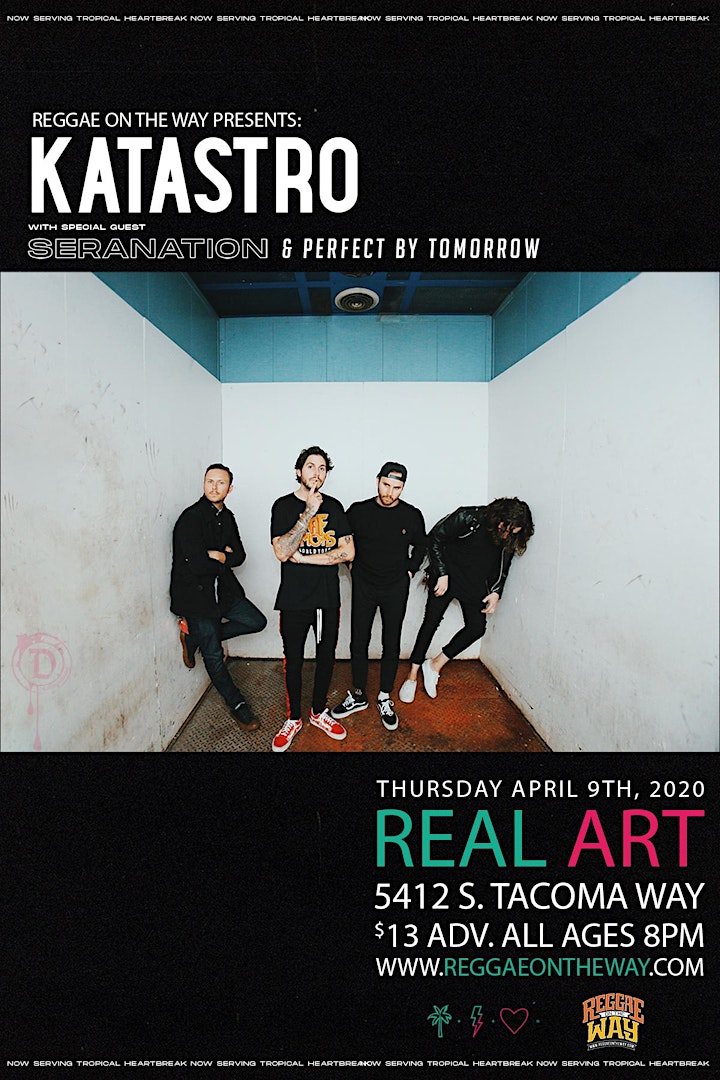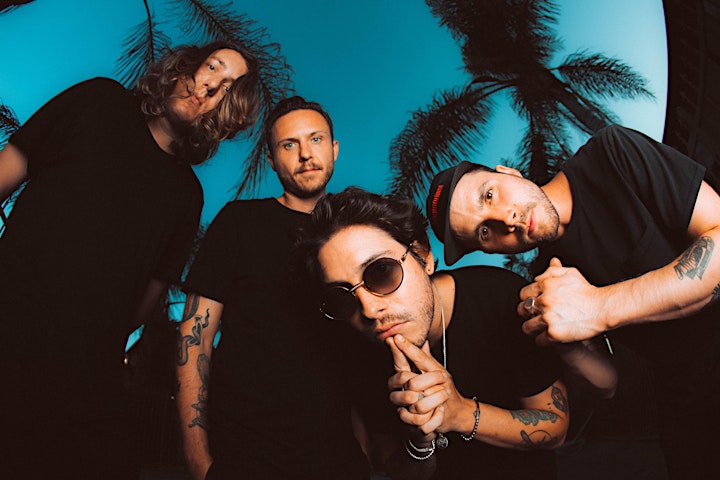 KATASTRO
Emerging from diverse musical backgrounds, the members of Katastro gather to create a unique sound, blending hip hop, blues, jazz, and rock. Formed in 2007 by vocalist Andy Chaves, drummer Andrew Stravers and guitarist Tanner Riccio, later joined by bassist Ryan Weddle, Katastro has been gaining a lot of exposure while impressing their peers at the same time. Opening for
acts such as the Dirty Heads, Iration, 311, Sublime With Rome, Pepper and more. They continue to pull in their audience with their intriguing and entertaining live show. They just announced a new album "Tropical Heartbreak" out October 18th with a US tour to follow!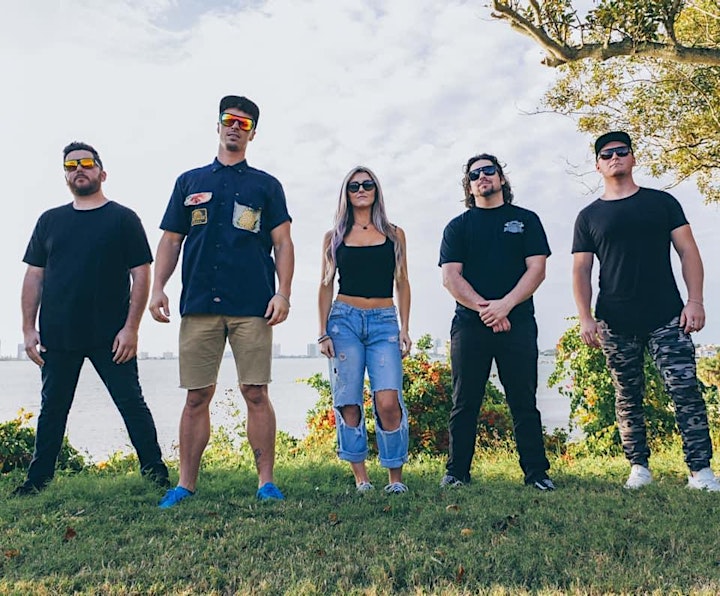 SERANATION
Formed in late 2014 "Seranation" was formed by Adam Hocker and Bianca Schlosser from "Roots For Change". Shortly After meeting up with lead singer J. Carter the band was born. Hailing from all different musical backgrounds "Seranation" has a unique blend of pop-reggae/rock that the band has labeled as "Tropical-Rock". Seranation constantly delivers catchy lyrics, tasteful guitar hooks and up beat tempos making "Serantions" sound undeniable to anyone who listens.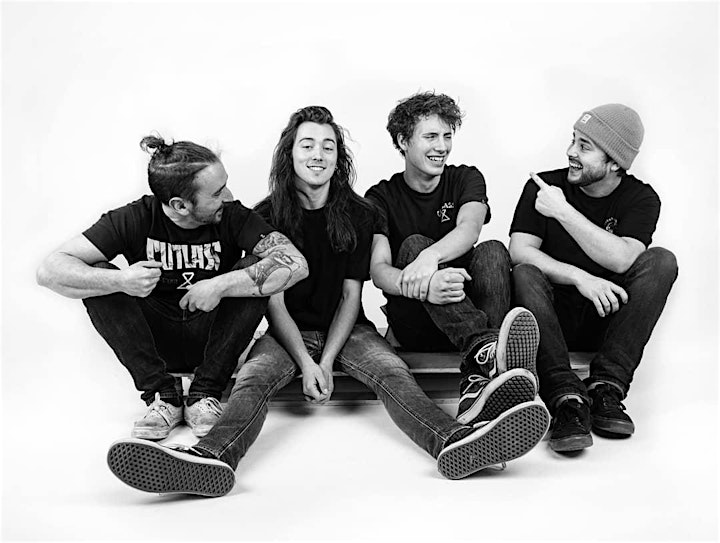 PERFECT BY TOMORROW
Perfect By Tomorrow is a melting pot of genres that will caress the soul as if in zero gravity, blend your favorite flavors into a simple song. It's your soundtrack as you fly amongst the stars. Formed in 2011 and based out of Bellingham, WA. Turner Williams (Vocals/Guitar), Joe Sunderland (Vocals/Guitar), Morgan Williams (Bass), Justin Dobbelaar (Drums)

Since the birth of the band they have independently released two albums (Self titled: Perfect By Tomorrow '15, Ocean Dr. '17) and three singles (Shelter '16, Shallow Waters '18, Bag of Bones '18). Consistently bending sounds and mastering their craft in their home studio in Bellingham, where they have been building their library of tunes to share with willing ears. On the parallel, they have been relentlessly performing energetic live shows along the West Coast in efforts to connect with people and build their fan base, grassroots. They find influences through bands like Passafire, The Expendables, The Police, The Beatles, Sublime, and many more great bands. In 2019, the band hopes to release a third album, independently. And continue to share their live performance across the states.

Sit back, relax and feel good. This is Perfect By Tomorrow.

Venue Information:
Real Art
5412 S TACOMA WAY
TACOMA, WA, 98409