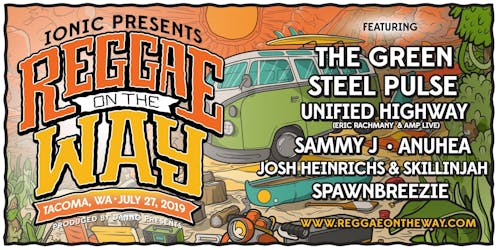 REGGAE ON THE WAY 2019 w/ The Green, Steel Pulse, Unified Highway and more!
Reggae On The Way
Tacoma
,
WA
Reggae On The Way returns for its 3rd year of action packed line up of Reggae music and day long festivities!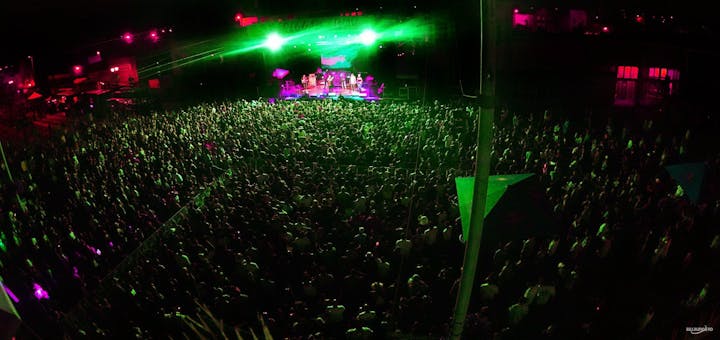 A Tacoma tradition was born July 30 2017 as thousands of happy revelers descended on the city's resurgent South Tacoma Way for the inaugural Reggae on the Way festival.
The sold-out event – created by Danno Presents – filled two city blocks with buoyant island grooves from Common Kings, Anuhea and other main stage acts, the mouth-watering aroma of gourmet burgers, barbecue, and enough smiling faces to remind old-school Tacomans of a time when that stretch of South Tacoma Way, between 52nd and 56th streets, was the city's premier entertainment district.
Musically, Puget Sound may best be known for grunge and garage-rock; but veteran promoter Dan Rankin has long known there is an insatiable appetite for reggae here, too, dating back to his days booking and managing and booking hotspot clubs and venues throughout Tacoma & Seattle, Producing Art On The Ave and curating other festivals. Last year, his vision of South Tacoma's potential gelled as he and his wife, Jessica, were renovating the Airport Tavern, an iconic neighborhood watering hole they re-opened in May of 2017.
Reggae on the Way far exceeded expectations in its first and second year, but don't expect organizers to rest on their laurels for its third run, scheduled for July 27, 2019. Danno Presents has released a buzz-worthy partial lineup that includes national headliners The Green, Steel Pulse, Unified Highway (Eric Rachmany of Rebelution and Amp Live, Sammy J, Anuhea, Josh Heinrichs and Spawnbreezie..
REGGAE ON THE WAY 2019 ARTIST LINE UP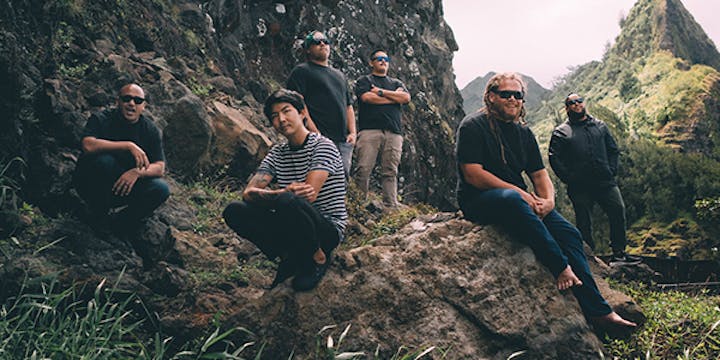 THE GREEN
Music has been a blessing since the beginning for the humble members of The Green. It is only by looking into the past that one can fully grasp the immense accomplishments and unparalleled journey for a small group of musicians from the island of Oʻahu. Countless miles of touring and four studio albums have led them to become recognized as ambassadors of Aloha, helping represent Hawaiian people and culture to the world through their craft.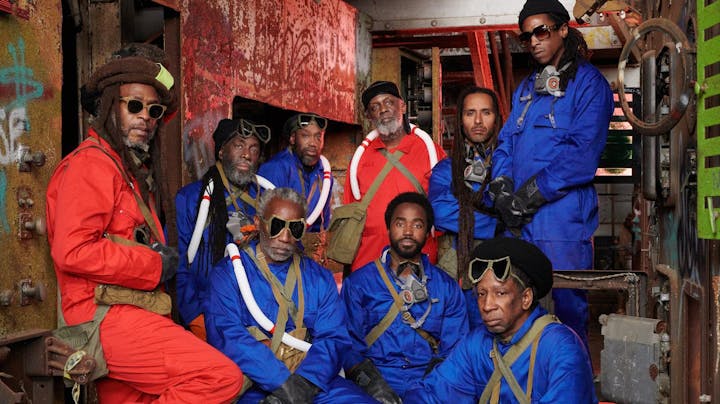 STEEL PULSE
Bearing witness to the accelerating negativity of global affairs, Steel Pulse emerges with musical vengeance to halt the disarray of humanity. The bands twelfth studio production, titled Mass Manipulation, reflects four decades committed to bettering mankind through music. Steel Pulse continues to be revolutionary in engaging controversial topics of racial injustice and human rights on a global scale. Their musical stance and conceptualizations are as potent and relevant today as they were at the beginning of their career. The album's uniquely thematic approach provokes thought as it presses forward, toward humanities unification. A manipulation of our minds has been influenced by a New World Order currently dominating humankind. Steel Pulse reappears at a fated moment, armed with compassion, encouraging all people to reject false ideals, set higher goals, and demand more from themselves to further this unification.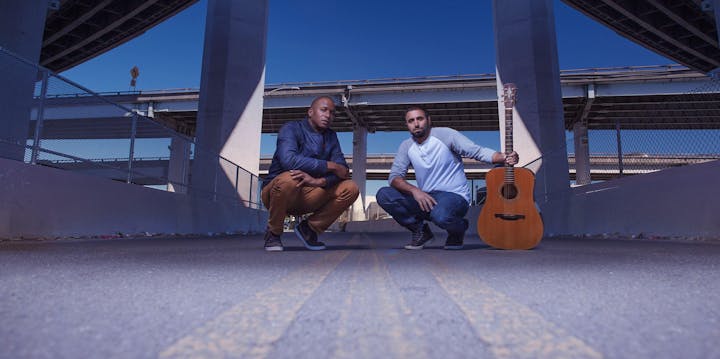 UNIFIED HIGHWAY
Rebelution vocalist/guitarist Eric Rachmany and renowned producer, DJ, and remixer Amp Live (formerly of Zion I) may possess different backgrounds, but they both travel the same creative road. Now, their paths—along with a myriad of musical genres riding shotgun—intersect in Unified Highway. The duo's self-titled debut [Audible Collision / Strange Focus Records] explores this intersection via a fascinating fusion of reggae, electronic, hip-hop, alternative, and soul siphoned into unforgettable songs.
SAMMY JOHNSON - A.K.A. SAMMY J
Australian native, Sammy Johnson (a.k.a Sammy J) embraces his Maori and Polynesian roots to create positive and uplifting music. Blending together island reggae, soul and jazz vibes with heartfelt lyrics, Sammy's sound is exhilarating and intoxicating. Now based in the U.S., Sammy has seemingly exploded on the market selling out venues across the west coast and Hawaii. This can be attributed to his relentless hard work and dedication to his craft.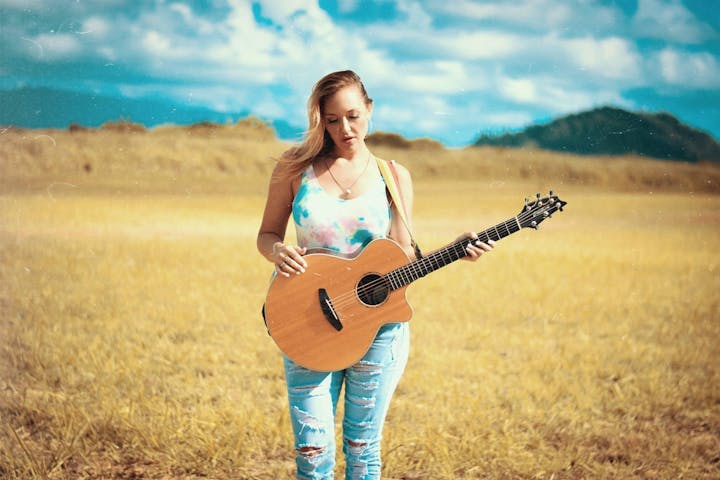 ANUHEA
Rylee Anuheakealaokalokelani Jenkins was born and raised in Makawao on the island of Maui. The eldest daughter of a P.E. Teacher and a hairdresser, Anuhea was actually immersed in sports more than music growing up, and it wasn't until middle school that she found her passion for performing arts. She began boarding at the prestigious Hawaiian school Kamehameha Schools from grade 7, and began acting in school plays and musical. She found a passion for video production and received multiple college scholarships for Film School at Chapman University in Orange County, CA. A self taught guitar player, she learned of her passion for songwriting after her first big heartbreak.. and after a soul searching backpacking odyssey in Australia, she realized that Film School wasn't for her. Anuhea decided to pursue her newfound passion for MUSIC full time.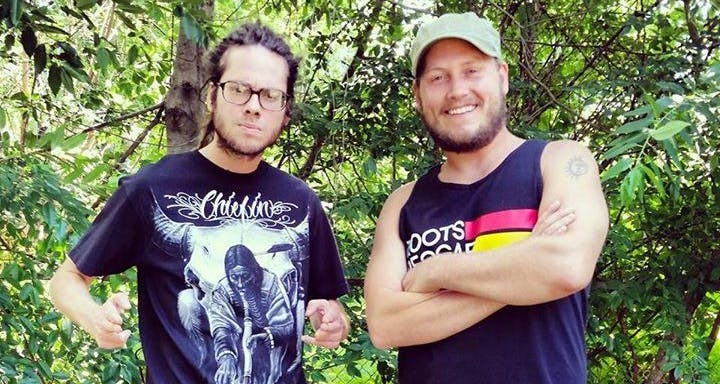 JOSH HEINRICHS & SKILLINJAH
Beginning his own reggae band, Jah Roots, in Springfield, Missouri in 2001 as well as forming his own record label, GanJah Records with his wife, Kaytee. Josh wrote and recorded 5 albums with his former band, Jah Roots, and gained a loyal independent following via Myspace and a tireless touring schedule from 2005-2009. Since leaving Jah Roots in 2009 to pursue a solo career Josh has released a #1 Billboard Reggae album(Good Vibes 2016) & several other Top 10 debuting albums. He has shared the stage & toured the world with many headline acts including Bob Marley's children (Ziggy, Stephen & Damian), Rebelution, Ben Harper, SOJA, Tribal Seeds, Fortunate Youth, The Wailers, 311, Slightly Stoopid and many more. Josh has also made numerous appearances at music festivals all over the USA, Guam and Hawaii including 4 appearances at The largest Reggae festival in USA, California Roots and has performed 6 tours of the Hawaiian Islands. Josh has also performed for the island nation of Guam, twice, to thousands of screaming fans singing along to every word. With all these accolades, years of touring and constantly promoting positive Reggae music through out the world, Josh's form of Reggae music and message remain a constant driving force behind the current reggae scene, worldwide.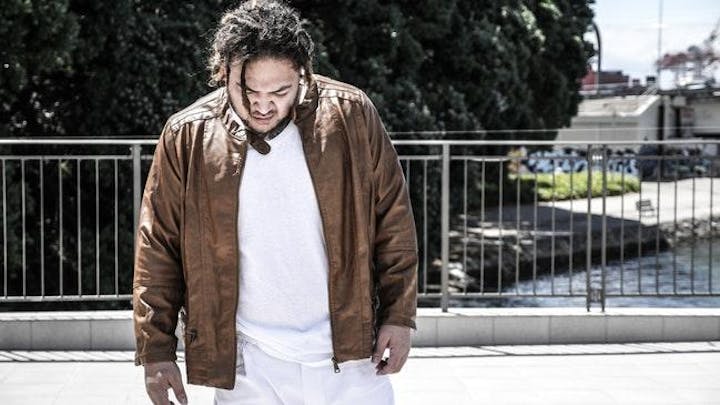 SPAWNBREEZIE

As a young boy, Spawnbreezie grew up listening to his father make music. Whether rehearsing in the garage or on stage at performances. Music was just as much an influence to him as his father was. So much in fact that he learned to play drums and piano before entering grade school. Curious and excited about his life's involvement with music, at 16 years of age he learned to play the guitar and eventually acquired skills of a bassist. Spawnbreezie then realized that at a young age, music was not only a talent but a passion that now became his life. At age 17, Spawnbreezie made a commitment to his love and talent to pursue a career of music. With the combinations of island music, roots reggae, r & b, and hip-hop, Spawnbreezie has crafted a new kind of sound. Combining the percussions of hip-hop, the skank of reggae and the vocals of the Island music, he calls it, "Island Hip Hop". In 2002, Spawnbreezie and his family formed a band called, "Le Atalua Breeze Band". Being a part of the Breeze Band, he thought it was only fair to represent them wherever his music took him. At that time he was going by the stage name of "Spawn" and was in the making of his solo debut album. In 2005, Spawn began his solo career and pursued it with great leaps of faith. In transition of leaving "Le Atalua Breeze Band" to becoming a solo artist, he took the word "Breeze" with him in this new journey and introduced himself as Spawnbreezie.

------------------------------------------------------------------------------------------------------

Date: Saturday July 27, 2019

Time: Gates open at 2:00 PM., music starts at 3:00PM, goes until 11:00PM

Location: 5406 S Tacoma Way, Tacoma, Washington

GENERAL INFO:

• All ages welcome

• Kids 10 and under are now FREE (each child must be accompanied by an adult with a ticket)

• Parking - Off street parking is free, Surrounding large area parking lots may or may not charge a fee to park.

• Festival happens rain or shine

• No refunds or exchanges

• Lineup subject to change

• All patrons subject to search

• Photo ID required to get tickets

Your safety and security are most important to us. The following are the venue's guidelines. Thank you for your cooperation and have fun.

ARRIVE EARLY

While we will do everything in our power to be as quick and efficient as possible, we encourage guests to please arrive in advance of the scheduled show start time, in order to allow ample time to enter the facility.

________________________________________

INSPECTION

Be prepared for inspection as you enter the facility. This inspection will include physical pat down and/or the use of metal detectors. Should you bring a bag, it will be searched and may slow down your entry time.

________________________________________

________________________________________

TRAVEL LIGHT

NO BAG EXPRESS ENTRY LANES will be available. Take advantage of the express lanes and carry only those allowed items necessary for your enjoyment of the show.

________________________________________

TAKE NOTICE

Upon entry into the venue, make yourself familiar with the venue's layout, taking special notice of the nearest exit.

________________________________________

SEE SOMETHING SAY SOMETHING

If you see something suspicious or out of place, please notify venue security immediately.

________________________________________

PERMITTED /NOT PERMITTED

• PERMITTED

• Yes Small Backpacks-12x12in or under (will be fully inspected)

• Yes All Ages (Kids 10 and under free, 1 entry per paid adult)

• Yes 1 Empty Reusable water bottle per person (No glass! Empty Camelbacks OK)

• Yes Hats

• Yes Sunblock (Highly recommended!)

• Yes Lighters

• Yes Cellphones

• Yes Sunglasses

• Yes Fanny packs

• Yes Digital Cameras – Non Professional

• Yes Film Cameras – Non Professional

• Yes Short back (Low boy) beach chairs

•

• NOT PERMITTED

• No Outside Beverages

• No Outside Food

• No Unauthorized Vending

• No Weapons

• No Illegal Drugs or Alcohol

• No Marijuana

• No Animals

• No Chains

• No Skateboards

• No Bikes

• No Tents

• No Coolers

• No Laser Pointers

• No Professional Cameras

• No Fireworks

• No Audio Recording Devices

• No Sharpies/Markers

• No Large Backpacks (12x12in and under ok)

• No Instruments

• No Flags

• No Refunds or Exchanges

• No Video Cameras

• No Umbrellas

• No Glass Bottles

• No Wagons or Carts

• No Airhorns or other Noisemakers

________________________________________

BE NICE

Please respect those around you, as well as yourself.

Venue Information:
Reggae On The Way
5406 South Tacoma Way
Tacoma, WA, 98405