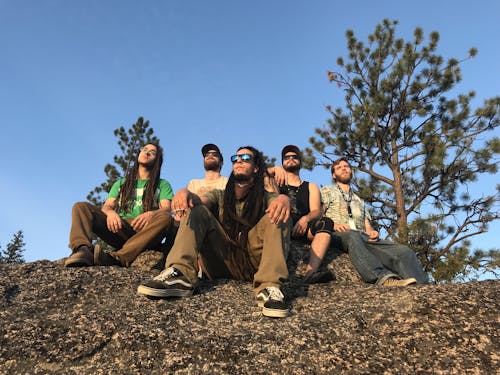 Sol Seed
Dubbest, Policulture
The Swiss
Tacoma
,
WA
Sol Seed makes the trip back to the pac nw with Dubbest and Policulture!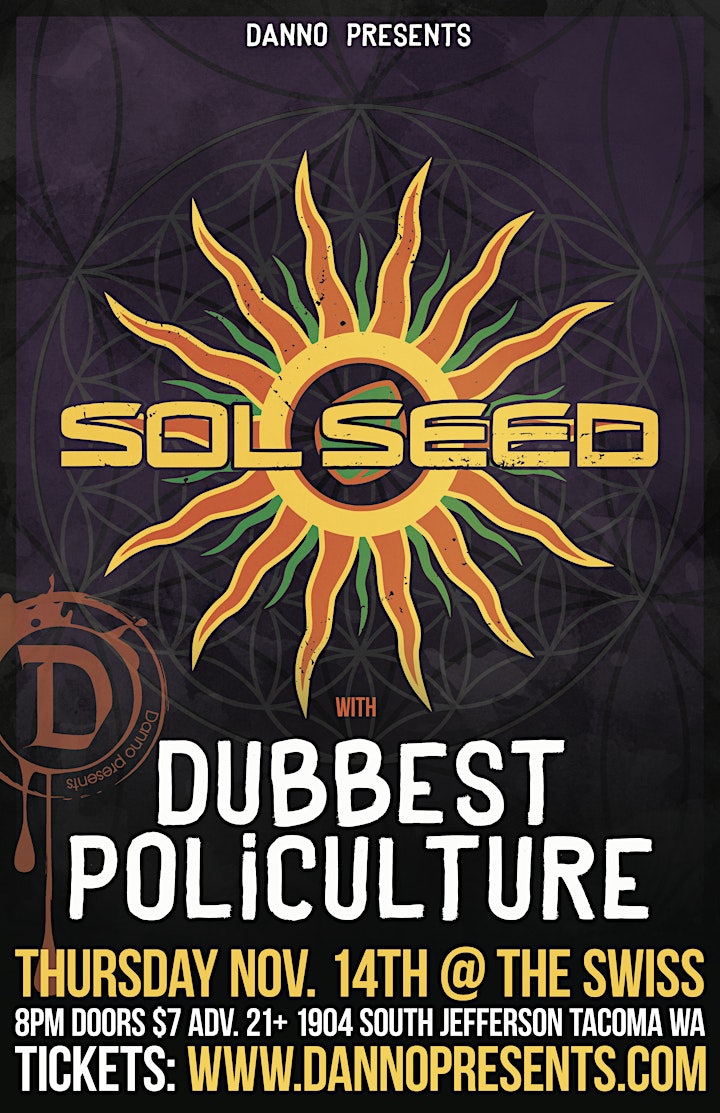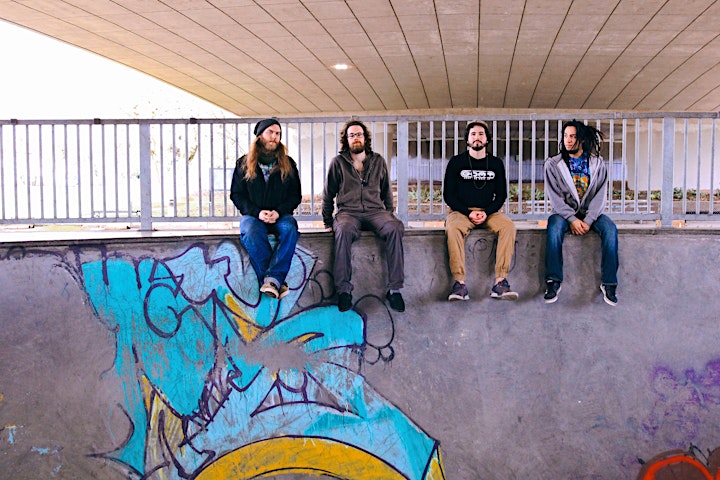 SOL SEED
Born of the woods, rivers and waterfalls of Oregon, reggae-fusion group Sol Seed sports diverse vocal styles, an eclectic sonic playbook and ethereal world music influences. Sporting a spectrum of musical tastes, Sol Seed flips between genre influences such as rock, soul and hip-hop over a solid reggae backbone. Committing themselves to tending a fellowship between performer and listener, the audience becomes a part of the music, creating a unique and unforgettable live experience, centered in a space of the heart.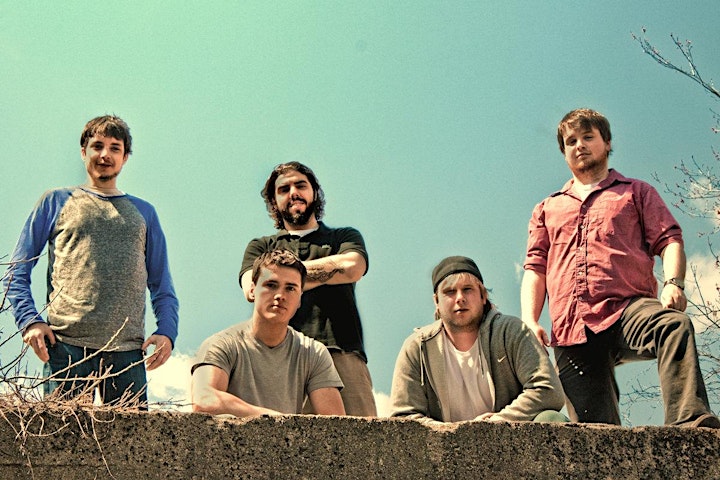 DUBBEST
The young guns of Boston reggae, Dubbest, release Light Flashes on July 7, 2015
Since 2009, Dubbest has been forging its own path through the heavily forested reggae landscape, expertly infusing roots traditionalism with a refreshing improvisational savvy that calls to mind not only the studio experimentation of pioneering dub producers Osbourne "King Tubby" Ruddock and Lee "Scratch" Perry but also the real-time exploration of jam bands like the Grateful Dead and Phish. As friends in high school, guitarist Andrew MacKenzie, singer/melodica player Ryan Thaxter , bassist Sean Craffey, guitarist Cory Mahoney, and drummer Kyle Hancock shared a love of pop-punk and ska, bonding over bands like Black Flag, until they caught wind of Augustus Pablo's 1974 dub classic Ital Dub. This was the gamechanger that set the stage for their current musical approach: using introspective, spacious bass and drum grooves to anchor a thickly-textured interplay of instruments, vocals, and timbres. With their third album, Light Flashes, Dubbest is poised for national recognition.
POLICULTURE
Policulture is the Original Mountain Reggae band from Boulder, CO. Policulture emanates heavy drum and bass with a roots rhythm, melodic horn section, and conscious lyrics. Forming in 2010 the band developed a contemporary reggae sound that is shaped by their upbringing and surrounding environment. With an understanding that music undoubtedly has the power to change the world, Policulture advocates a perspective of positivity and achievability in their music. Inspired by the tradition of roots reggae music, along with the current movement of modern roots reggae, the band is honored to have shared the stage with international touring acts including; The Wailers, Jimmy Cliff, SOJA, Rebelution, John Brown's Body and many more.

In the fall of 2018 the band released their album, Mountain to Cross, that reached the position of #4 on the Reggae Billboard charts. Based on principles of perseverance and determination, this record is aimed to influence positive change and encourage resilience in the challenging times we live in today. Everyone has their own mountains to cross. This path never ends, but neither does the journey. Perseverance and determination lie within us all; waiting to guide us through our inevitable hardships.

Matt Niederhauser - Lead Vocals, Guitar, Melodica

Nick Sumner - Keyboards

Kyle Jerome - Saxophone, Backup Vocals

Thom Holum - Trombone, Backup Vocals

Christopher Ball - Bass, Backup Vocals

Casey Theriot - Drums

Venue Information:
The Swiss
1904 Jefferson Ave
Tacoma, WA, 98402